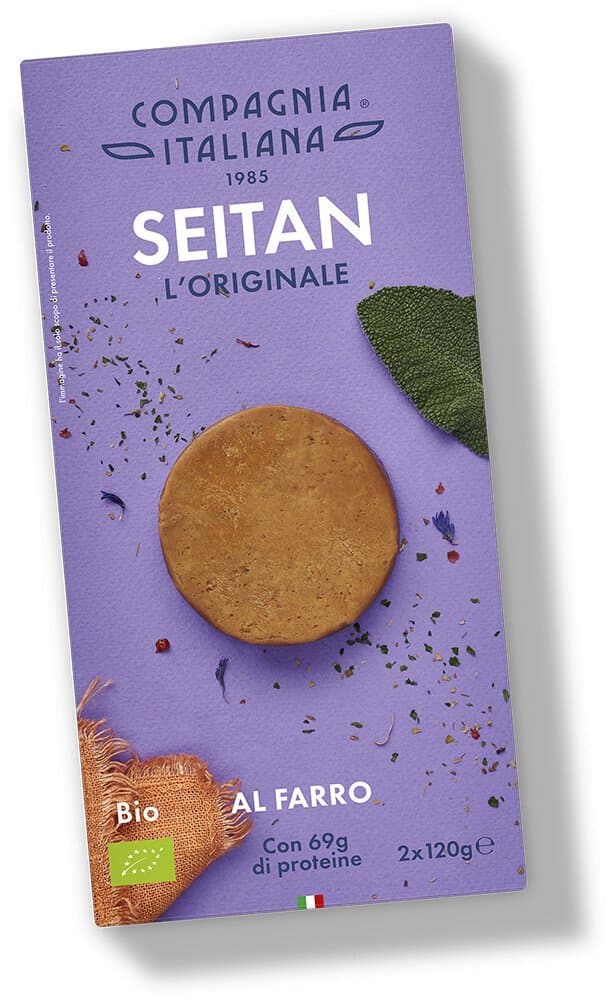 Plant-based ingredients
Seitan. The original
Tasty, light, and versatile. Our Seitan takes its soft taste and high protein content from the organic Italian spelt we process following the traditional method. For you to enjoy and experiment with.
Seitan is good for you and sustainable for the Planet.
The packaging is FSC certified because it is produced with sustainable materials that come from responsibly managed forests.
Check out our recipes with seitan!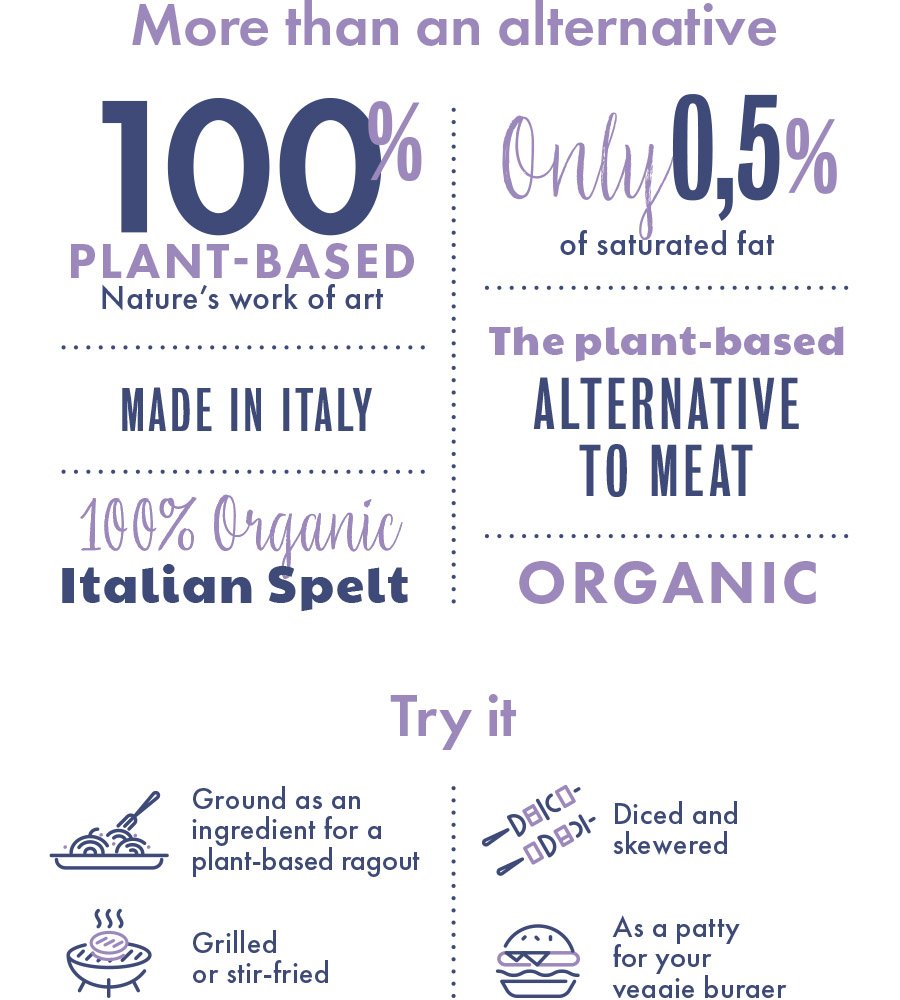 Idee in cucina? Lasciati ispirare dalle nostre Ricette
Valore nutrizionale
100g
ENERGIA
704KJ
167Kcal
GRASSI
2.3g
DI CUI SATURI
0.5g
DI CUI TRANS
0g
CARBOIDRATI
5.6g
DI CUI ZUCCHERI
1.0g
FIBRE
3.2g
PROTEINE
29g
SALE
1.23g