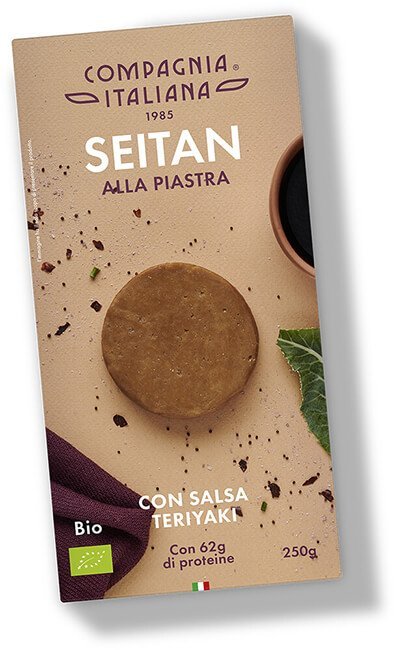 Plant-based ingredients
Grilled Seitan
Seitan, which literally means "It's protein" ("sei" and "tan"), is a plant-based preparation rich in protein. It is typical of Japanese culinary tradition. Grilled seitan is characterized by a tasty, sweet and sour note.
The packaging is FSC certified because it is made from sustainable materials that come from responsibly managed forests.
Check out our recipes with seitan!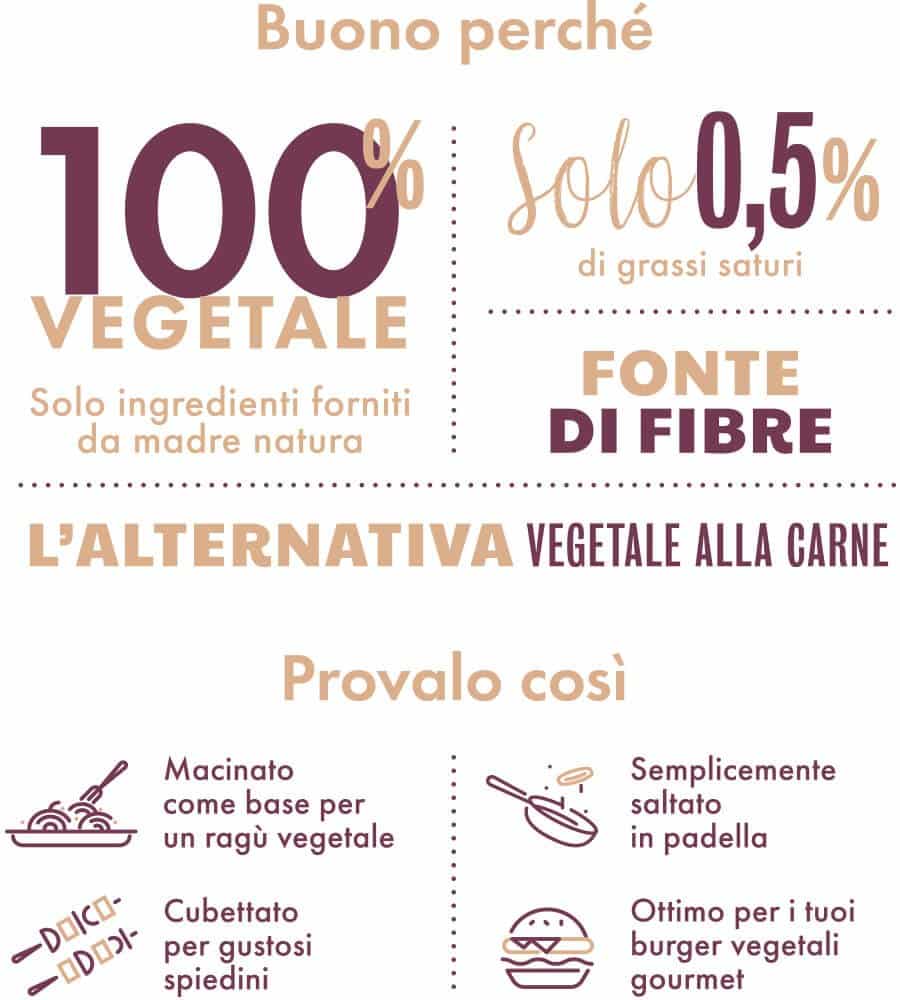 Idee in cucina? Lasciati ispirare dalle nostre Ricette
Valore nutrizionale
100g
ENERGIA
719KJ
170Kcal
GRASSI
1.8g
DI CUI SATURI
0.5g
DI CUI TRANS
0g
CARBOIDRATI
11g
DI CUI ZUCCHERI
1.2g
FIBRE
3.9g
PROTEINE
25g
SALE
1.66g