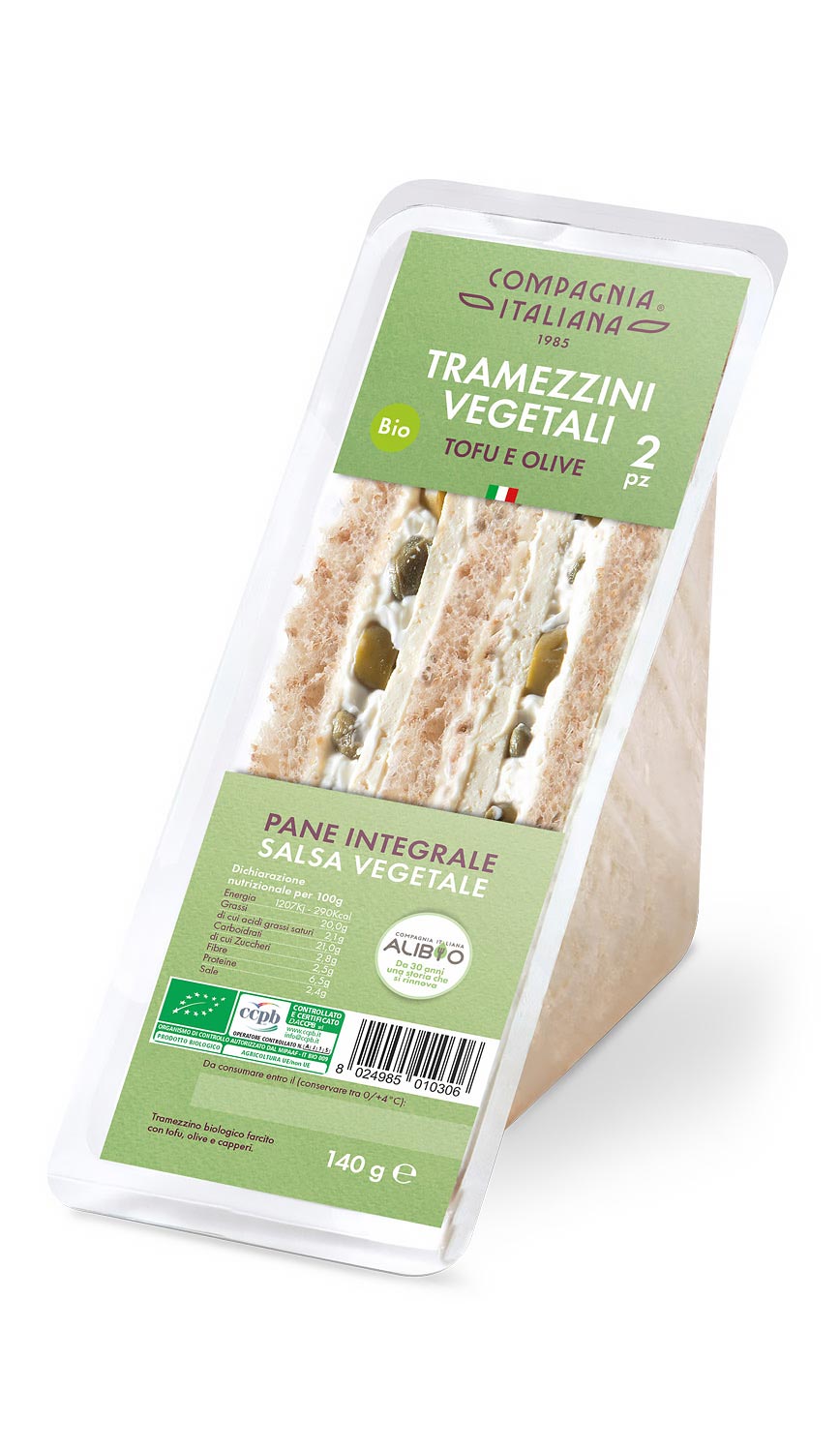 Sandwiches
Tofu & Olives plant-based sandwiches
Our Tofu & olives sandwiches are a tasty, plant-based snack, easy and fast to consume thanks to their practical packaging that allows you to carry it anywhere and enjoy it anytime.
They are excellent for a quick meal at the office, at the gym, or for a quick aperitif. They are also a 100% plant-based snack thanks to the Compagnia Italiana tofu, made only with Italian soy.
The sandwiches are prepared with whole wheat bread, tofu cream, capers, olives and enriched with a tasty vegetable sauce. Each package contains two sandwiches made of organic ingredients, without GMOs.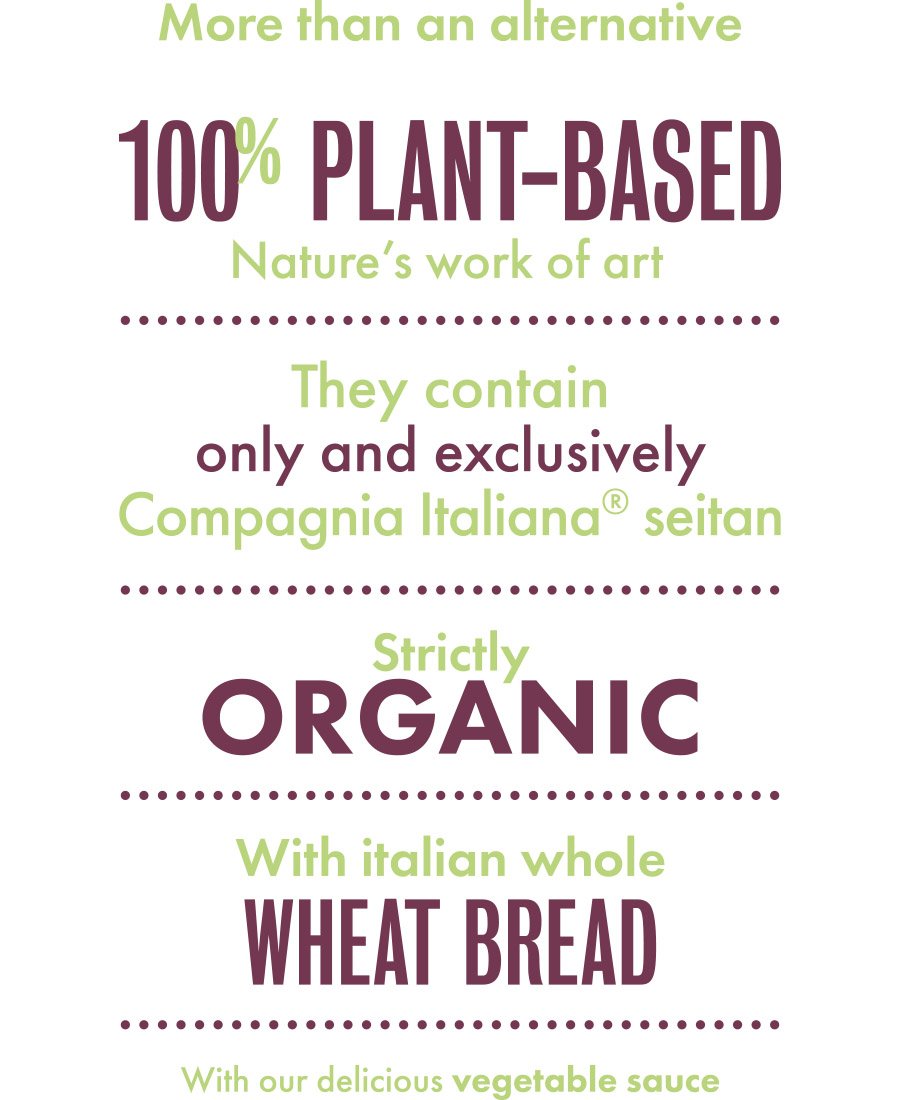 Valore nutrizionale
100g
ENERGIA
1119KJ
267Kcal
GRASSI
9.9g
DI CUI SATURI
1.5g
DI CUI TRANS
0.0g
CARBOIDRATI
36g
DI CUI ZUCCHERI
3.5g
FIBRE
4.8g
PROTEINE
6g
SALE
1.11g